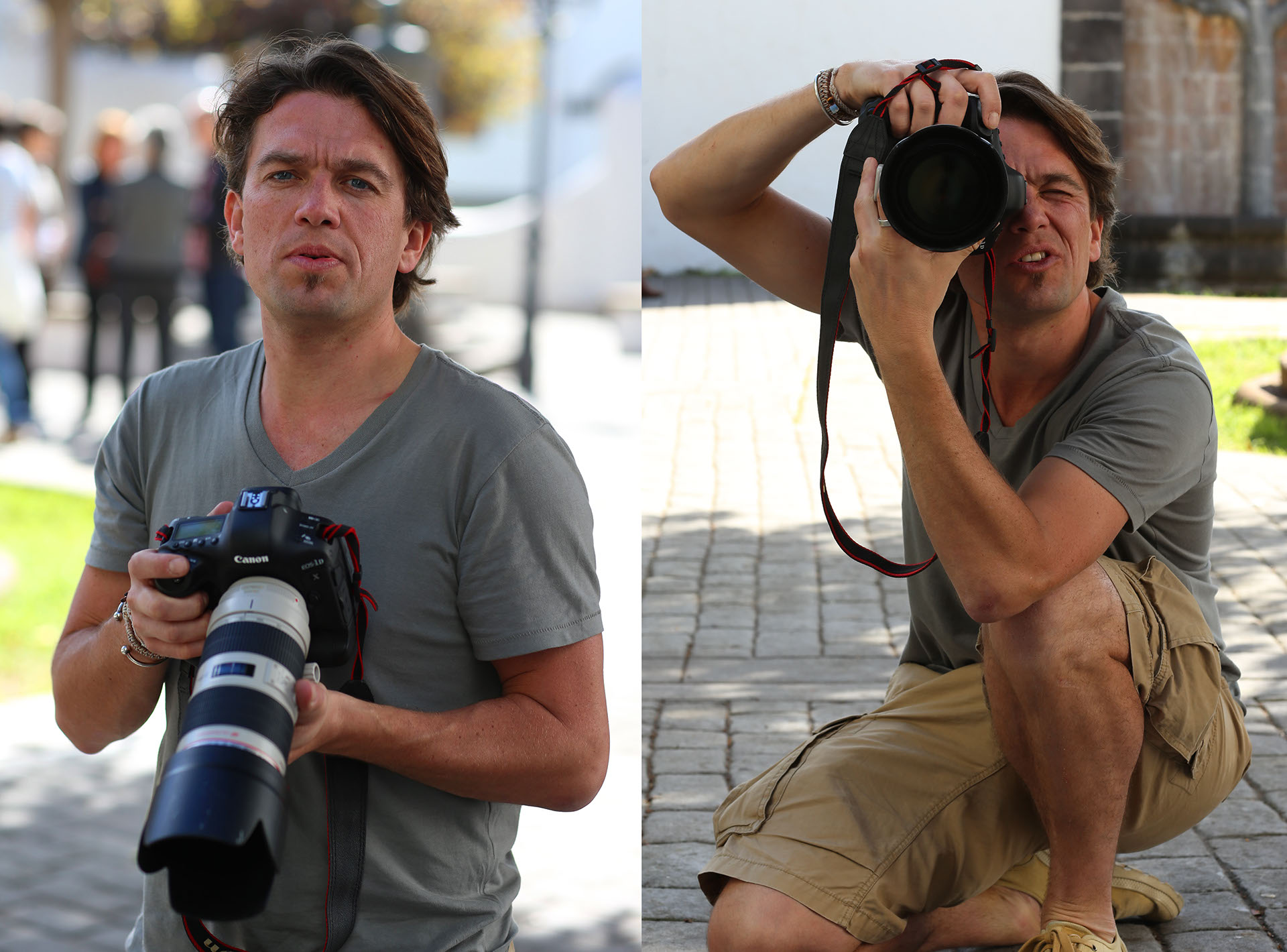 Having started out with a basic Kodak Instamatic and flashcubes at the age of 7, my love of, and for, photography has continually grown. Processing my own film and printing my own prints at 15 in the school dark room made me appreciate the finer art involved in what is now such an easy thing to do. I am constantly amazed at the amount of children I see shooting images here, there and everywhere with a smartphone.

A Canon user through and through I have enjoyed shooting weddings through to personal projects, documentary to panoramas, events to portraits. I've had the pleasure of meeting and shooting some very famous, very interesting and very inspiring people as well as travelling to some outstandingly beautiful places to shoot landscapes and high class hotels.
After freelancing for a number of years and working from my studio I moved into the corporate world taking a position at Canon Europe's HQ where I was responsible initially for photography, and later video. The role took me to many places around Europe, enabled me to work with some great agencies (TAG Europe, Amigo, Dentsu, Lukkien, Imagination), with some great photographers (Bruno Barbey, Brent Stirton, Gary Knight, Patrick Harrison) and afforded me the opportunity to take photography to a new level whilst there.

Having moved on I am now based in Austria where my role is that of International Photography Manager for Red Bull Media House, where I manage business and relationship development across the photography industry for the interests of Red Bull and the brand Red Bull Photography.
This however hasn't quelled my passion for taking pictures. I still take on the occasional commission so if you want to get in touch please do. I'll help wherever I can.